Together with the British Interplanetary Society to prepare for the professions of the Space Economy
Mr Sammarco: "A few days after the arrival of the Perseverance rover on Mars, here is Italiacamp's commitment to train our Mars Generation."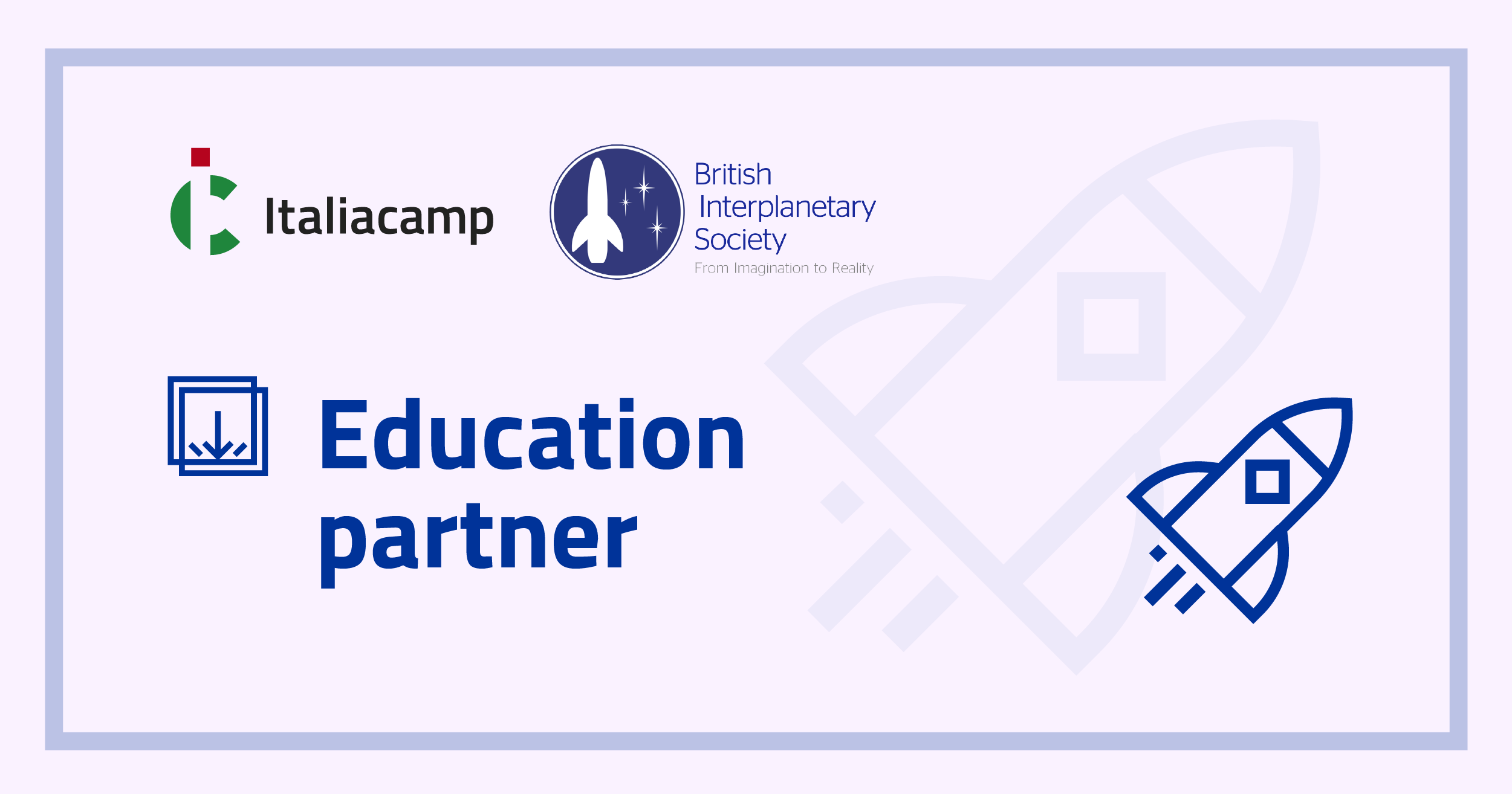 The British Interplanetary Society is an education partner of Italiacamp for the development of new under-18 training courses dedicated to Space Economy disciplines.
The British Interplanetary Society ("BIS") is the oldest and most active astronautical association in the world. One of the founders of the International Astronautical Association (IAF), it is involved in academic and outreach activities in the fields of astronautical engineering and space science. In particular, BIS Italia collaborates with institutions in the sector, promotes dissemination projects and offers its members in-depth courses on aerospace professionalism.
In fact, the space economy is not only one of the most promising sectors at global level – investments in space projects have an economic return ranging from 10 to 100 times – but it is particularly important for the Italian economy, whose aerospace industry ranks fourth in Europe and seventh globally. 
"With BIS, we want to launch new training courses which, in the wake of the experience gained with the STEAM Camps – our courses for young people dedicated to technology and innovation – will go into greater depth on issues relating to space and astronautics, sectors that represent a crucial focus for the economies of the future. Just a few days after the arrival of the Perseverance rover on Mars, Italiacamp is committed to training our Mars Generation," Fabrizio Sammarco, CEO of Italiacamp, said. "Today's young people still have no idea of the professions they will be facing themselves with in 10 years' time," Mr. Sammarco added. "That's why for us the partnership with BIS is a strategic alliance that allows us to pursue one of our main objectives even more effectively: to develop education in the culture of anticipation."
According to Fabrizio Bernardini, who heads BIS Italy, "We are approaching the 60th anniversary of the first human flight into space and space is no longer a novelty. What does seem to be new, however, is that it is possible to work in the space sector with any qualification, participating both in the design and management of space systems and in the vast world of applications that derive from them. For years, our association has been working for an 'intelligent outreach' that allows the general public, and students in particular, to understand who and what is behind a spacecraft, or a mission, and to appreciate the specific, but countless, opportunities for study and work. We do think that this collaboration can help to expand the astronautic culture at all levels of society, both for a more rapid expansion of its benefits, and as an inspirational drive for the study of scientific and technical subjects."