Impact on territory
Thanks to the relationship with public and private partners, Italiacamp establishes and animates places dedicated to connection. The aim is to create a widespread network across the country to generate economic, social and cultural impact on the territories and communities that inhabit them, connecting the most avant-garde cities with the most peripheral centres.
Currently, Italiacamp presides over places of innovation in Rome, Milan, Dubai, Sicily and new hub are to be inaugurated in Lecce and Rome.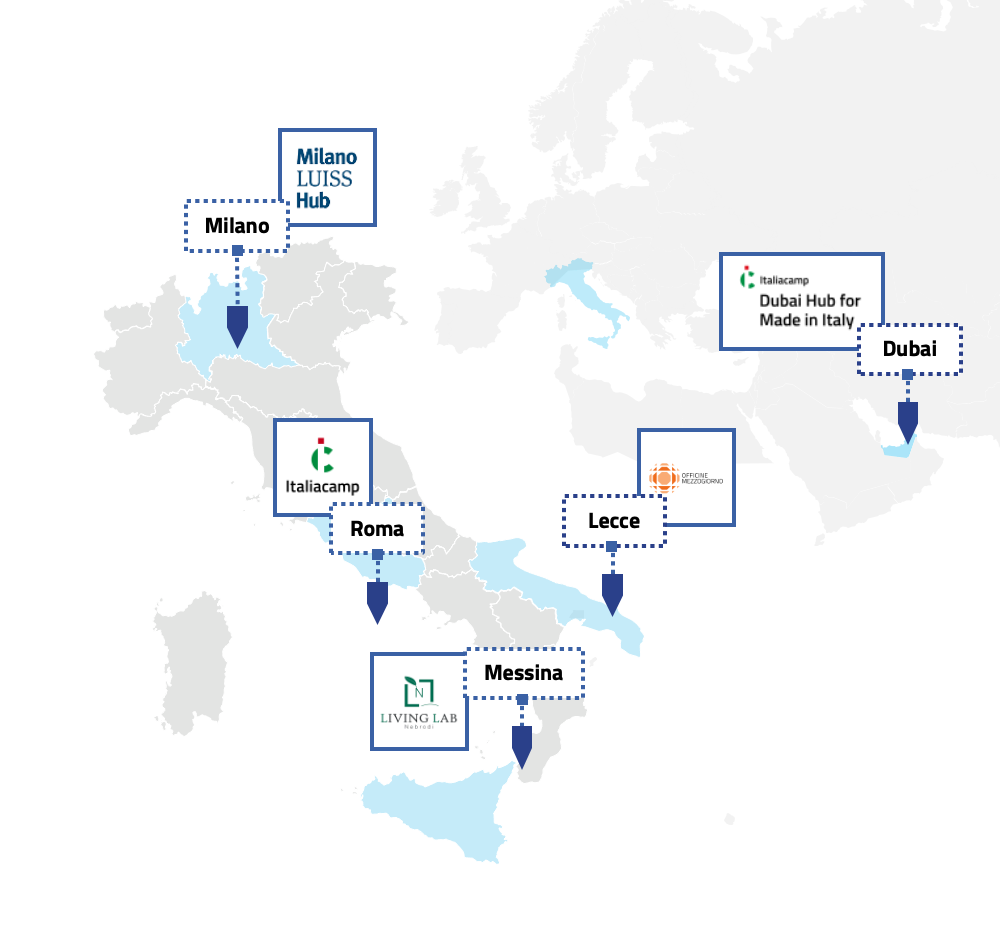 Planning
We work with Public Administrations and companies that intend to transform a space into a hub of community and connection through a process of urban and social regeneration.
Management
Hub for organizing corporate events, empowerment courses, advocacy processes also created in collaboration with Italiacamp.
Activation
Public Administrations and companies can find in Italiacamp the partner to animate spaces and hubs with the aim for generating a social impact on the reference community.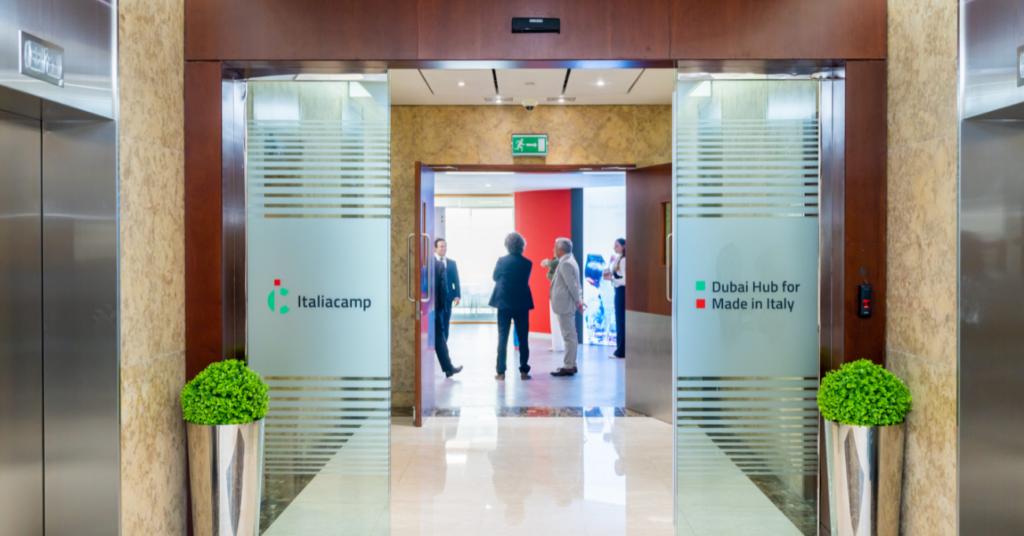 Italiacamp Dubai Hub for Made in Italy
The bridge between Italian companies expanding in the Middle East, North Africa and Southeast Asia and leading local business and entrepreneurs. It is an integrated platform for business internationalisation consultancy, advanced trainig, and events with a privilege network of decisione makers and area market leaders.