Sport and innovation. AS Roma and Italiacamp together for the training of young people
Registration open for Innovation Camps, camps for cultivating sporting aptitude and learning STEAM disciplines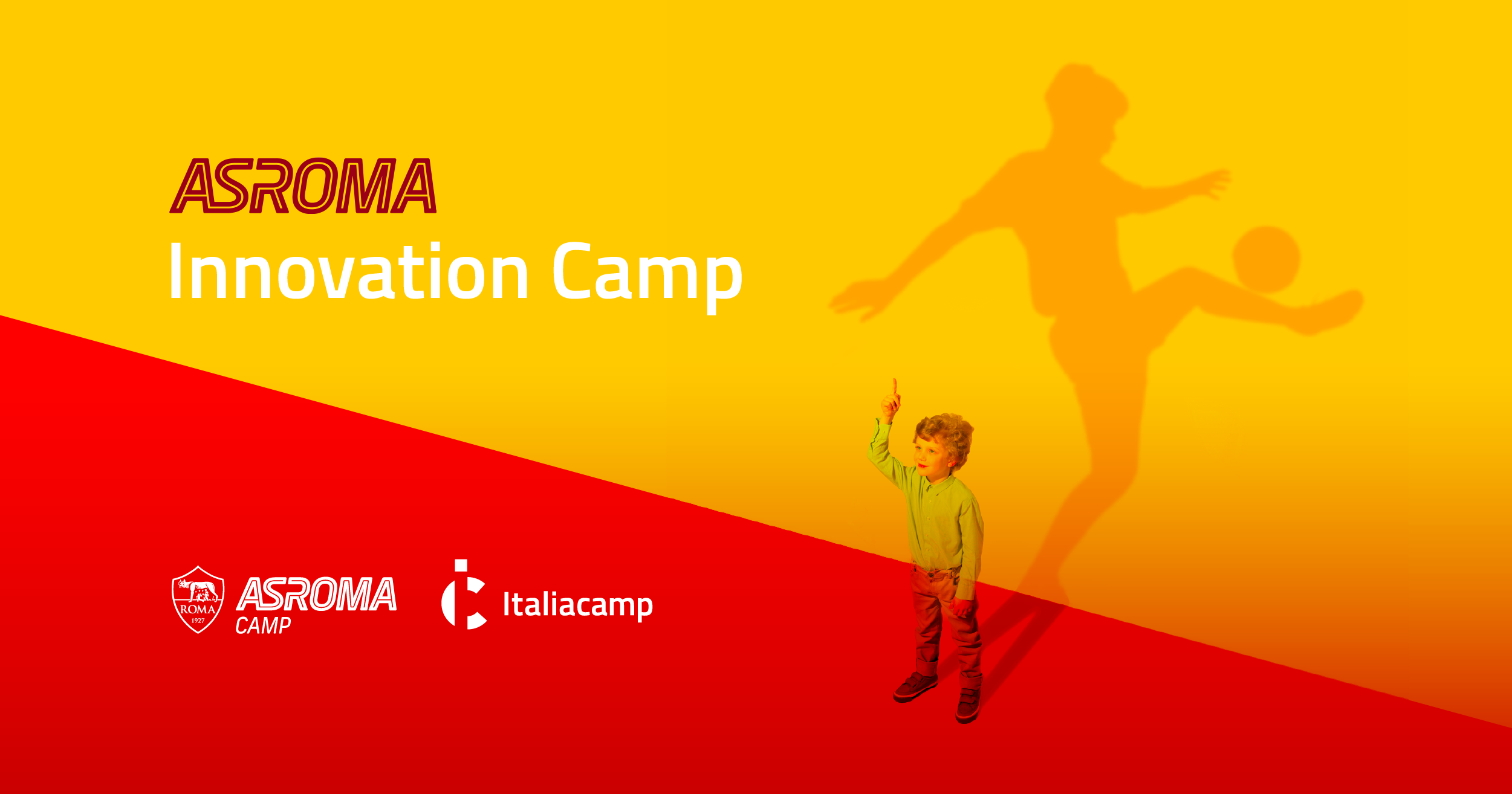 Italiacamp continues to develop educational programmes to train boys and girls in the languages and skills of the professions of the future. This is why Italiacamp is partnering with AS Roma for the Innovation Camp, five days of sport and education in digital skills, aimed at girls and boys between 10 and 13 years old. The course is available from 25 June on the AS Roma Camp website.
Guided in sport by the Roma's qualified coaches and initiated into the world of STEAM disciplines (science, technology, engineering, art and mathematics) by professionals from the world of innovation selected by Italiacamp, the youngsters will live an advanced training experience, unique in the Italian panorama.
"The collaboration with AS Roma stems from the desire to add to the value dimension of the world of sport the answer to a growing demand, that of expanding the training of young people with digital skills. Today only 65% of 16-24 year olds in Italy have basic or slightly better digital skills, placing our country at the bottom of the European league table. The Innovation Camp was created with the aim of bridging that gap, using the universal key of football as a lever to disseminate knowledge that will be increasingly important in building the professionals of tomorrow," Fabrizio Sammarco, CEO of Italiacamp, said.
The youngsters who take part in the course organised by AS Roma and Italiacamp will have the opportunity to develop their sporting skills on the one hand, and to acquire know-how in science and innovation on the other. In the morning, thanks to the teachings and the most advanced training methodologies transmitted by the club's technicians, participants will be able to improve as footballers both physically and technically. In the afternoons, using artificial intelligence, robots and 3D printers, the youngsters will take on football-related games and innovation challenges, through which they will be able to increase their skills in the professions of the future.
The course is one of several collaborations in which AS Roma and Italiacamp have been working together on the themes of sport and social impact. The AS Roma Innovation Camp powered by Italiacamp will be held at the CONI centre in Formia from 18 to 24 July. Overnight accommodation is provided for boys and girls. The course has a cost of 800 Euro.
For more information contact us at info@italiacamp.com.