Italiacamp at My Camp: STEAM disciplines at Carlton Myers' educational camps
Together with Beside Events and Mkers to connect education, sport and technology by experimenting with new training frontiers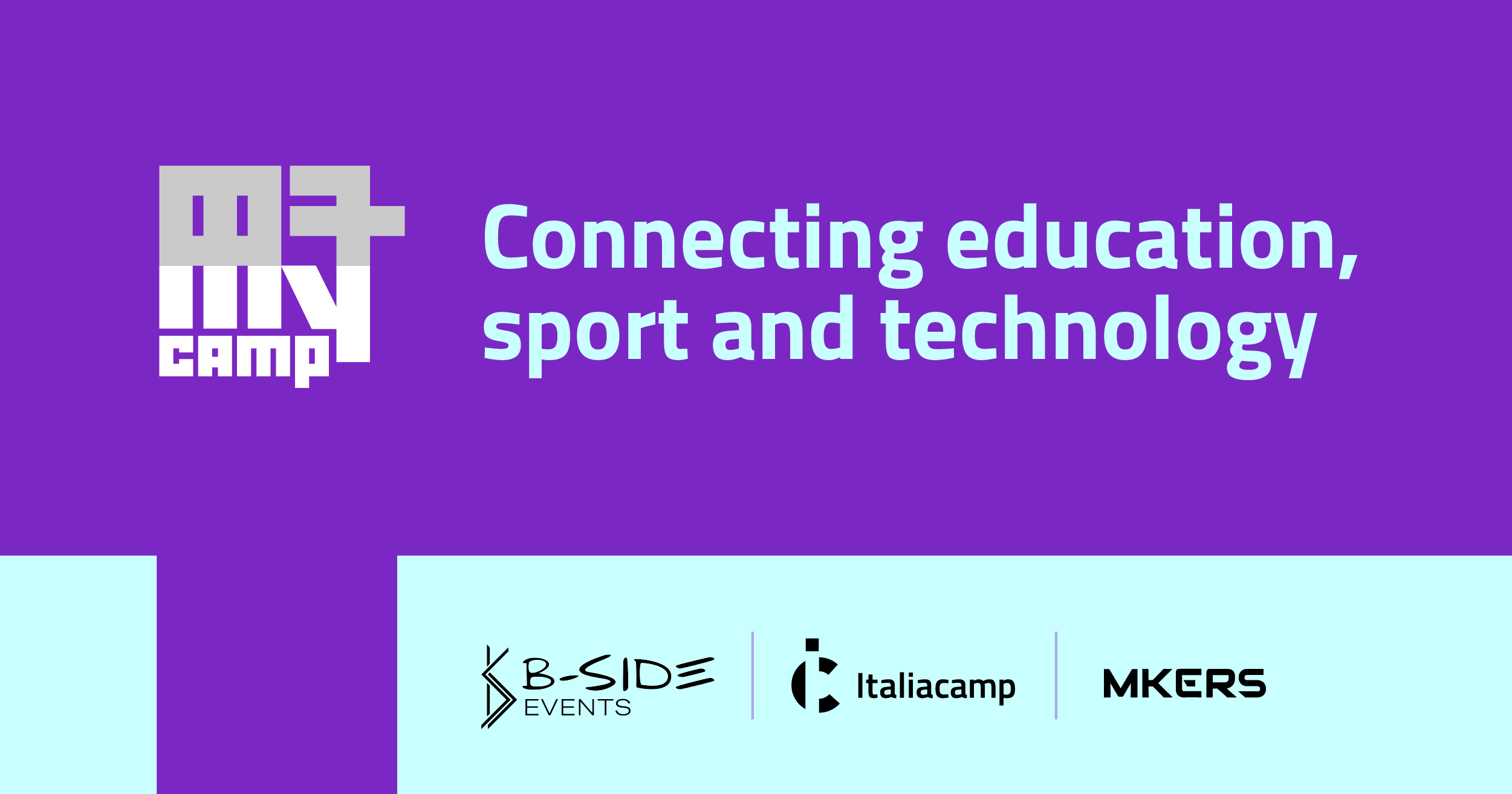 Italiacamp's STEAM Bugs are part of the My Camp training programme, created by Beside Events, a company founded by basketball champion Carlton Myers, to get children aged 6 to 14 involved in sport and innovation. The training programme will start on 21 June.
The STEAM Bugs are the result of Italiacamp's experience in training in the concepts and languages for the professions of the future (digital manufacturing, Internet of Things, virtual and augmented reality, artificial intelligence and robotics): mini-experiential courses dedicated to girls and boys with a passion for innovation to integrate scientific and humanistic education in a practical way, through the integration of Science, Technology, Engineering, Art and Mathematics.
ROBOTICS

: introduction to robotics and coding through the LEGO methodology, and the use of the LEGO® MINDSTORMS® Education Platform EV3, the third generation of LEGO® robotics technologies for education. Participants will learn how to build and program the movements of a robot using the provided components, motors and sensors.

DRONE CONTEST

: a team game about driving a drone. Using Air Block drones and their own smartphones to pilot them, participants will learn the principles of drone operation and carry out a mission with their team.

MARSHMALLOW CHALLENGE

: A team game on the fundamentals of physics and engineering, in which participants will grapple with the principles of balance, tension and weight distribution, working with their team to build a construction using spaghetti, string, adhesive tape and marshmallows.
The courses are based on MIT's Lifelong Kindergarten model and participants will work in groups to develop projects based on real needs through a circular process that develops in five phases: imagine, create, play, share and reflect.
Boys and girls will experience a week of multi-sports and socialisation, during which they will also be able to try their hand at basketball, tennis, football, swimming and volleyball together with federal coaches, and learn about digital sports (Fifa 21 – NBA 2k21 – Tennis World Tour – Just Dance 2021) thanks to the collaboration with Mkers, the first Italian eSport gaming company. 
"Our objective has always been to work together with the best organisations to offer our youngsters a unique training course where sport meets technology and digital innovation for a high-profile experience of integration and fun. This format," Carlton Myers said, "was born out of an article I read two years ago about a young e-sports champion, Massimiliano Sechi, whose testimony impressed me so much that I wanted to meet him. Although I was sceptical about the world of video games – despite the fact that as a young man I was a regular visitor to my uncle's arcade – I had to acknowledge the positive impact it had on Massimiliano. I think that any kind of physical and mental activity, if taken to excess, can be harmful, but with the right balance and the correct instructions, it can only produce positive results and motivation."
Fabrizio Sammarco, CEO of Italiacamp, said: "My Camp is at the forefront of the training field. We are delighted to share our know-how in such a dynamic and stimulating environment, and above all we are convinced that this new collaboration, in which we work alongside Mkers, fits in perfectly with the activities we have in place to connect education, sport and technology."
"We are proud we can contribute to such an important initiative," Paolo Cisaria, co-founder of Mkers, said. "I do think that eSports professionals have a responsibility to raise awareness among their audience on the correct use of video games and social media, always maintaining a position of respect and sportsmanship. To date, our strategy has always pivoted on the social impact of our work, and I do believe this could be the ideal opportunity to make a tangible contribution in that direction."
Registration will open on 29 April. The camp will be held in Rome at the "Centro di Preparazione Olimpica Giulio Onesti" – Acqua Acetosa for 3 weeks, from 8:00 to 18:00, for members aged 6 to 14:
21 June – 25 June 2021

28 June – 2 July 2021

5 July – 9 July 2021
To participate, it is necessary to log in and register on the Beside Events platform. Visit the My Camp website for any information.