Master in Sport Management
The first Master's Degree in Italy on the subject of sports management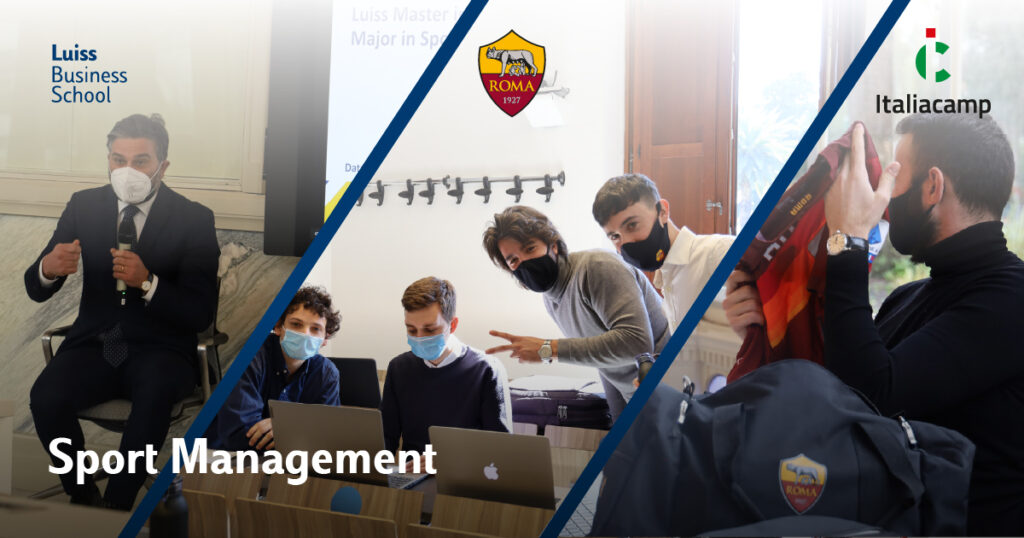 The course 
Italiacamp, together with AS Roma, is a partner of the Major in Sport Management – Master in Media and Entertainment born in the 2020-2021 Academic Year at Luiss Business School and addressed to undergraduates and recent graduates of Level I and II, or with a single-cycle Degree.
The link between sport and social impact, which has been at the heart of Italiacamp's impact management activities for years, is also developed in the educational sphere with the Major in Sport Management.
Italiacamp was responsible for the design of the course, curates the module "Sustainability & impact management in the sports industry" and provides two scholarships on the topic of social impact and sport.
The course provides the necessary skill set for sports business and management professionals, thanks also to testimonials, case studies and opportunities to try their hand at real activities run by sports clubs.
 Scenario 
The sports business is the largest entertainment industry in Europe: with a turnover of EUR 18 billion it surpasses all other forms of entertainment, such as music, cinema, theatre. It is the new global business in the age of the digital economy and it manages to catalyse other businesses more than any other sector.