Together with Omicron Consulting on Artificial Intelligence and innovation crawlers
Development of an AI-based search engine and web crawler for the Portal of Ideas and a training academy at the heart of the collaboration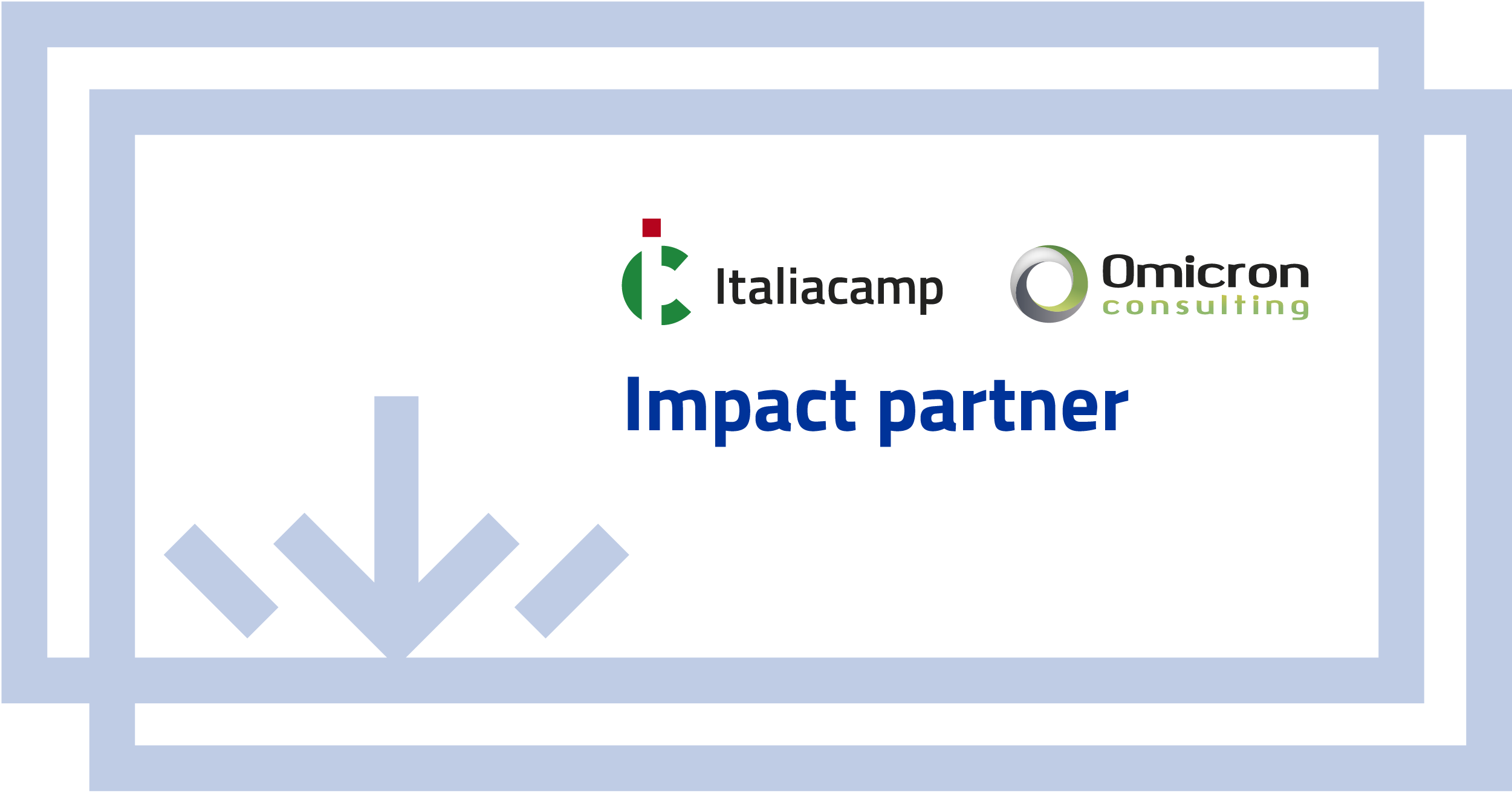 The partnership with Omicron Consulting has been launched: the focus is on the development of a search engine and a web crawler based on Artificial Intelligence for innovation scouting and a training academy on digital skills and virtual and augmented reality.
Omicron Consulting is a leading Italian company in digital consulting and IT services. With offices throughout Italy, branches in Europe and partners around the world, it has been the system integrator of reference for medium and large companies in the banking and insurance, manufacturing, telecommunications and services sectors for over 40 years. It develops and integrates applications in complex technological contexts, creating solutions with a high innovative impact and based on artificial intelligence, expanded interfaces thanks to augmented and virtual reality, machine learning algorithms and advanced analytics.
The partnership stems from a collaboration already started in 2020 for the development of the Ideas Portal, Italiacamp's proprietary technology platform active since 2015, which, thanks to a search engine and web crawler tool, will be able to make use of an AI-based system of automated online search for projects and innovation professionals, supporting the innovation crawling services offered by Italiacamp.
This collaboration is also based on a common vision of how to act for innovation: a responsible innovation, oriented to determine positive social impact. This is why the collaboration also includes the design of a training academy on digital skills and augmented and virtual reality, and the launch of a joint research project on the relationship between ethics and artificial intelligence.
"Our future lies in digitalisation and growth supported by training, guidelines to be set like gems in a framework of social sustainability and attention to the individual. Our family is always hungry for collaborations based on these principles. In Italiacamp we have found the perfect partner to grow based on them," Diego Piras, CEO of Omicron Consulting, said.
"Innovation and training projects in the service of social impact are at the heart of Italiacamp's activities, and we have found in Omicron the right technological partner to develop them even further, with a formula, that of partnership, in which we particularly believe. This is how we can really work together on projects of value to the country," Fabrizio Sammarco, founder and CEO of Italiacamp, commented.